OBAMAFU.COM

Because enough is enough.
Obamadays Passed:

Pelosidays Passed:

730
Left:

Left:

None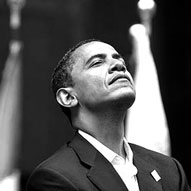 photo reports
houston tea party 07/03/2009 >>>
---
National Tea Party
· July
3
, 2009
Cap and Trade? Listen,
Bamster
: we swear
by our soil, our water, our air,
that our patience has snapped.
If you will have us capped,
you can bet: we will trade you — right there.
The idea that "the public interest"
supersedes
private interests and rights can have but one meaning:
that the interests and rights of some individuals
take
precedence
over the interests and rights of others.
Ayn Rand
The Pull Peddlers
(1966)
Houston, Texas · Downtown, Discovery Green · Tea Party · July 3, 2009

all photographs copyright © 2009 www.obamafu.com · all rights reserved